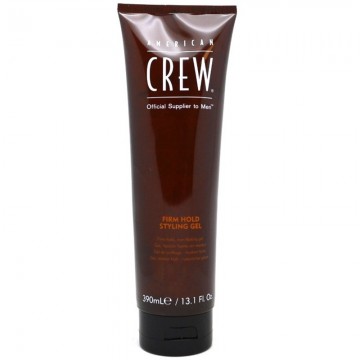 American Crew Moisturizing fixing gel that cares for the hair and scalp. It also offers high fixation.
It can be used on all hair types, providing a long-lasting, strong hold. Its formula, enriched with vitamins, cares for and hydrates the hair.
As a result, its finish is practically matte and its removal is very simple, leaving an ultra-natural appearance, and hair with body and set.
Leaves no residue.
How to use:
· Apply a small amount of the product to the hair and define the desired look.
· Can be applied to wet or dry hair.